Concerned About Lung Cancer?
Getting Tested
Getting tested is easy following the four steps below. All ordering is done online and payment is made when you order your test. Sample order forms and specimen instructions can be found in the links below. If you have any questions, please contact our customer service department.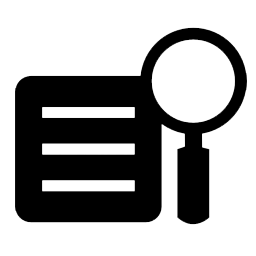 You order your test directly from our lab. When you purchase your test online, we will send you a kit which includes instructions, test order form, a specimen collection tube and a  shipping container with a pre-paid return shipping label. You should receive this test kit within one week after you place your order.   Normally, your test kit will arrive in 3-5 days after you place your order but optional next day shipping is available at an additional cost.

PAULA's Test requires your doctor's authorization.  You should discuss PAULA's Test with your doctor as part of a conversation about your risks for lung cancer an options for early detection testing.   If you do not have a  primary care physician willing to order your test, we can connect you with an independant third party telemedicine service who can review your risk factors and health history prior to authorizing your test. There is an extra fee for this service.
You can share the PAULA's Test conversation guide with your doctor.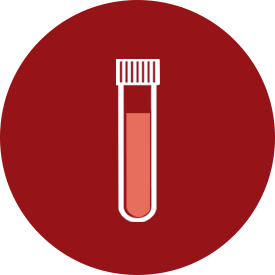 Your test kit includes a test requisition form and a standard blood collection tube.  PAULA's Test uses information about you and your health history to calculate your risk score.  It is necessary to have all fields on the form filled out completely.   Incomplete forms may prevent testing and delay your results.
No special preparation is required to have your specimen drawn but if you are already fasting for other tests you are getting, that won't affect your PAULAs Test.
If your doctor's office does not draw blood test,   you will need to have your specimen drawn where you normally go to get your blood tests drawn. Hospitals and private lab service centers such as LabCorp or Quest can draw the specimen.  They may require that they also pack up the specimen for  shipping.  You may be asked to pay a small  "draw fee" for this service.

When your blood specimen has been drawn (following the specimen instructions provided), your test must be shipped back to Genesys Biolabs the same day using the shipping container provided along with pre-frozen ice packs.  You are provided with a pre-paid return shipping label for FedEx Overnight shipping.   Because tests must be shipped the same day they are drawn, you should schedule to have your specimen drawn early enough in the day to allow for a FedEx pickup or drop off. 
 It is important that the specimen and shipping instructions be followed carefully.   Specimens received by the lab which do not follow the instructions may be ineligible to be tested and will be rejected.   Overnight shipping must used for all specimen shipments.